Catawba County News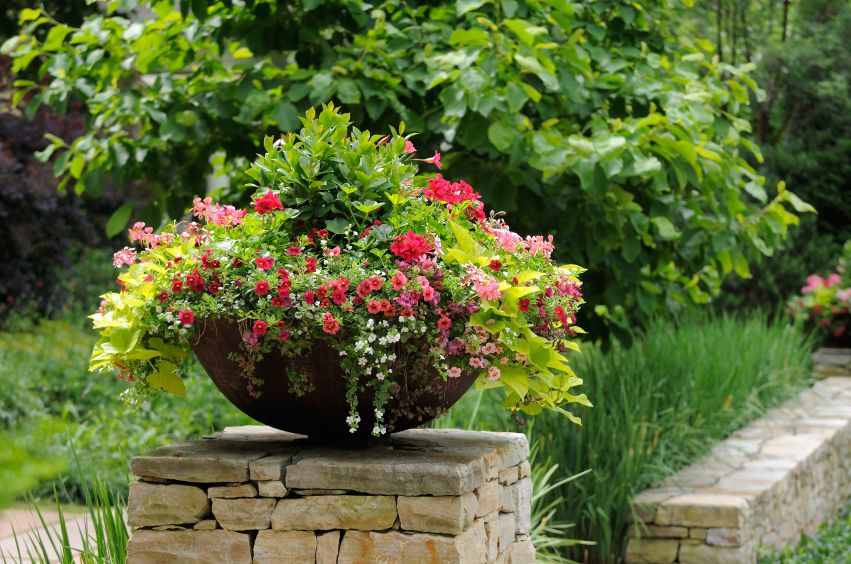 ---
Discover Container Gardening
Published: May 02, 2019
Whether they flank front doors, adorn city streets, or serve as focal points in ornamental gardens, container plantings add an extra dose of beauty and color. At this time of year, lots of people yearn for lush, magazine-worthy plantings to bring drama to their homes and landscapes.
To help folks learn to create these focal-point accents on their own, the Library is welcoming Anelle Ammons of the Cooperative Extension. She'll talk about how to build beautiful containers, share supplies that would be useful to the task, and divulge how to keep container plants growing strong and healthy all summer long.
Ammons will also indicate how to create balance and structure within a container by including plants that trail, ones that fill in bare spaces, and ones that provide impact. She'll provide tips, too, about mixing blooms, leaf textures, and colors. Participants will also get suggestions about specific plants and combinations they might want to consider using.
If you'd like to learn more about the rewards of container gardening, make sure to come out for the upcoming workshop at 2 pm on Thursday, May 9 at the Claremont Branch Library.