Catawba County News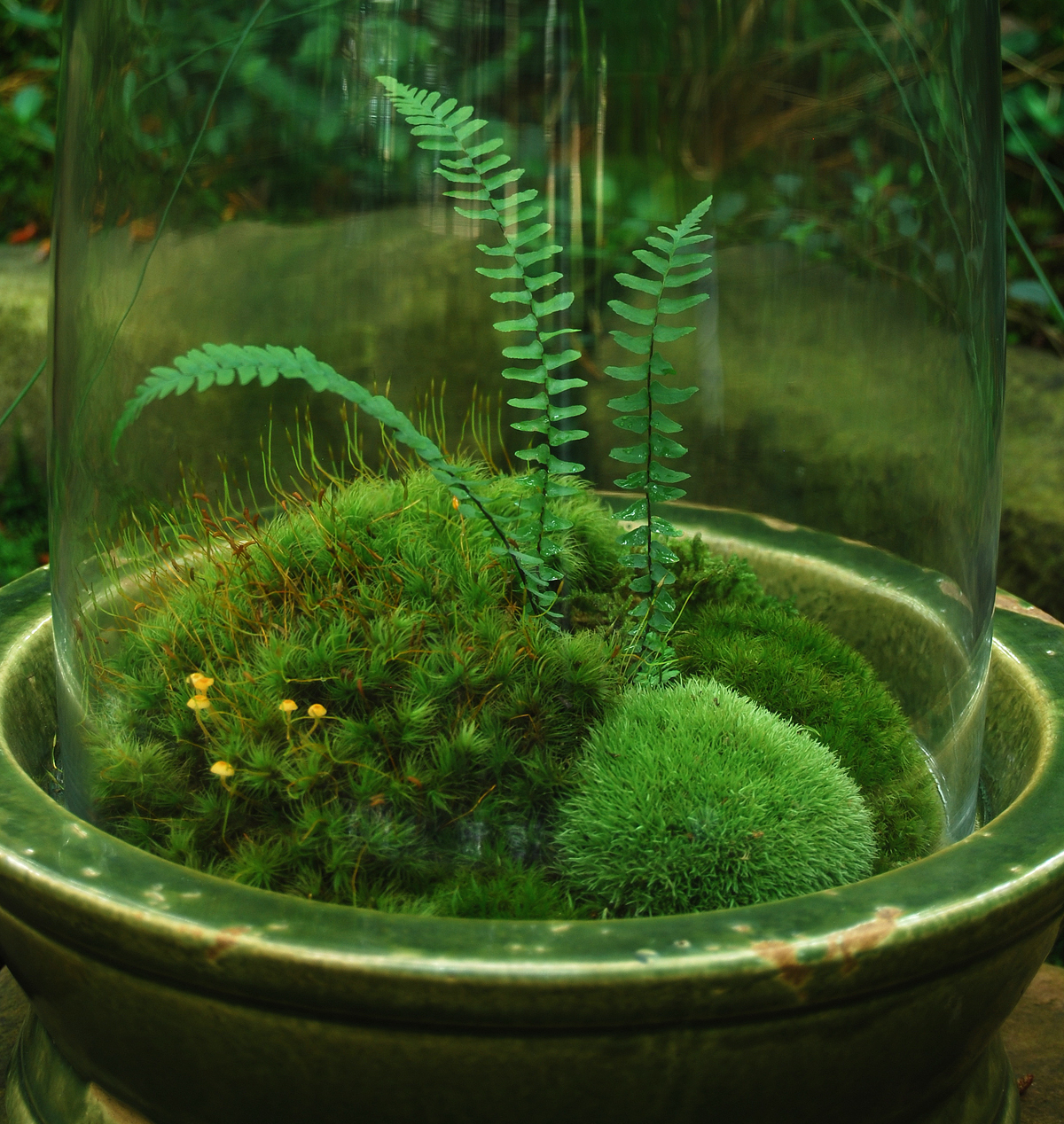 ---
Create Your Own Moss Terrarium
Published: April 24, 2018
If you think of terrariums as one of those '70s clichés, like macramé and avocado green appliances, think again!
Terrariums, which found their heyday in Victorian Britain, have made a comeback, and they're a de rigueur accessory in fashionable homes. Today's drive for handmade, soulful furnishings is perfectly exemplified in the elemental appeal of plant life, especially when nature is juxtaposed with the sleekness of a glass enclosure.
The library is making the trend accessible with our upcoming adult STEAM workshop, which invites participants to get hands-on and assemble their own moss terrariums. We'll also be learning about plant environments, ecology, and transpiration, especially in closed containers.
If you'd like to make something beautiful and satisfying for your home or office while discovering the science behind the style, join us! You're welcome to bring your own glass container or use our Mason jar to create an easy-to-care-for moss habitat.
For more details and to register, call 828.465.8664. The workshop takes place at the Main Library in Newton on Thursday, May 3 at 6 pm.