Catawba County News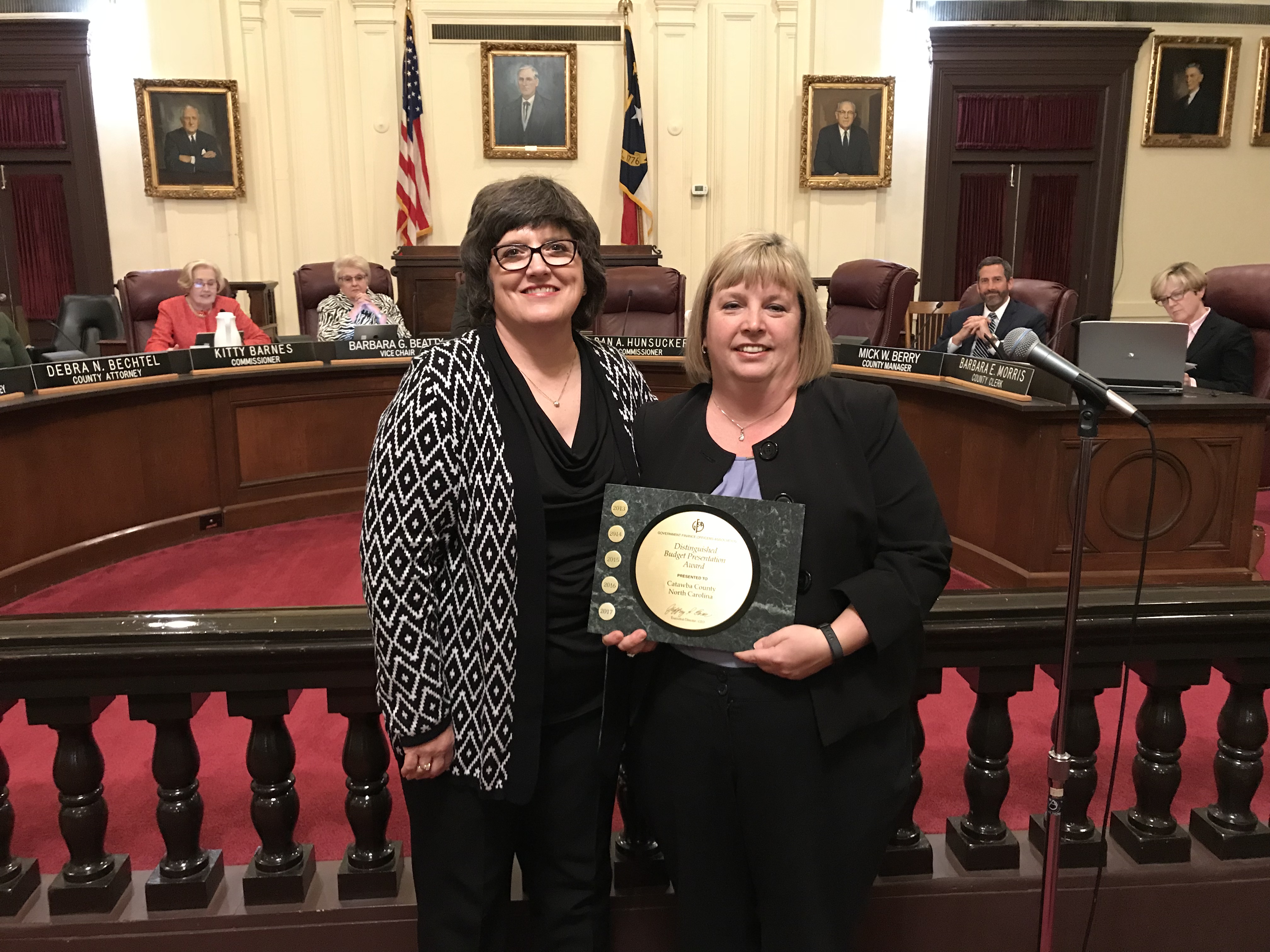 ---
County Budget Office Wins 29th Straight Budget Award
Published: March 20, 2018
The Catawba County Budget & Management Office has won the 2017 Distinguished Budget Presentation Award from the Government Finance Officers Association (GFOA). This is the 29th consecutive year the award has been conferred on the County.
Received for the County's Fiscal Year 2017-2018 budget, the award recognizes government entities for producing a budget document which is easy to read and understand. According to the GFOA, this recognition "reflects the commitment of the governing body and staff to meeting the highest principles of governmental budgeting."
Receipt of the award was formally recognized at the March 19, 2018 meeting of the Catawba County Board of Commissioners.
To earn GFOA recognition, Catawba County's Budget & Management Office had to satisfy nationally recognized guidelines for effective budget presentation. These guidelines are designed to assess how well a government's budget serves as a policy document, a financial plan, an operations guide, and a communications device. Budget documents must be rated "proficient" in all four of these categories to receive the award.
"Having a public-friendly budget document is important for ensuring transparency in local government financial reporting," said Jennifer Mace, the County's Budget & Management Director. "Translating a complex budget into a simpler, more readable format is never easy, and we appreciate the opportunity GFOA provides us every year to learn new strategies, make improvements, and be recognized for our efforts."
Catawba County's budget is created through a year-long planning process involving department heads, Budget & Management staff, the County Manager, and the Board of Commissioners. Budget & Management staff members recognized for this budget included Mace, former County budget & management analysts Barron Monroe and Paarth Mehta, and the County's former ICMA Fellow Danielle Verwahren.
The Government Finance Officers Association is a non-profit professional association serving nearly 19,000 government finance professionals throughout North America.