Catawba County Employee Spotlight
Jacob Justice-Building Services Official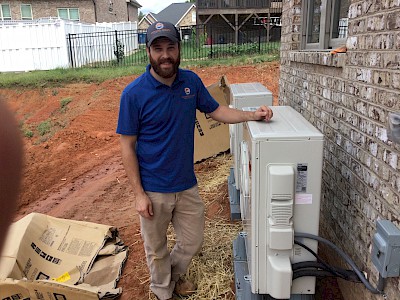 Title: Building Services Official 1
Department: Utilities and Engineering/Building Inspections
How long have you worked with the county?
3 years

What does your job involve? Please describe what you do.
I am a level one building inspector for all trades: plumbing, mechanical, electrical, and building. I am responsible for performing scheduled field inspections for new commercial and residential construction, to ensure code compliance.
What do you like most about what you do, and why?
I enjoy going to different locations each day and working with the public. Each day is a unique experience.
Which of the county's core values (doing what's right, doing what matters, doing it together, doing it well) resonates most with you in the work you do, and why?
The county core value that resonates the most with me is "doing it together" for a couple reasons. (1) My fellow inspectors do a great job working together to help each other in any way possible. (2) Working with the community (homeowners and contractors) makes the inspection process more efficient for everyone involved.